As Certified GM Technicians, we offer a full range of maintenance or repair work and can even honor your GMPP extended warranty in most repairs. Even if it's not a C5 or a C6, give us a call, we have experience working with all generations of Corvettes, Camaros, etc. Heck, we once had a Subaru and even a Sentra in the shop! In addition, we offer over 20 years of experience in building, modifying, and repairing your Corvette, or any other car.
Our experience combined with our in-house Dynomite load bearing dyno and engine building facility gives our clients one-stop shopping with the best service and performance available at a reasonable price.
Call today to discuss your options and as usual, we offer the world famous ARH headers, designed and developed specifically by ARH and the Vette Doctors for all C5/C6/ZR1 Corvette applications.
We believe in providing nothing but the best in parts and service. We don't aim to meet your expectations, we aim to exceed them. That's the Vette Doctors promise.
Who We Are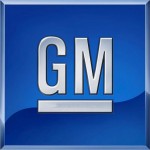 What most may not know is that our GM Certified Technicians' careers include the likes of RAMP Chevrolet's Corvette facility. Around 15 years ago they decided to open a business and The Vette Doctors was born! At the time, there were no HP Tuners or EFI Live and even LS1 Edit was in its infancy.
Enthusiasts would have to modify their engines and send the Chip/PCM to some "garage" in California where a few computer geniuses figured out how to break the "code" and make the necessary changes. The process itself was very rudimentary. Instead of a dyno pull, log review and a quick update/re-flash, it was back to UPS with the latest data and another round trip to California and back.
Shop around and compare. We are certain we'll be the ones you call at the end of your search.